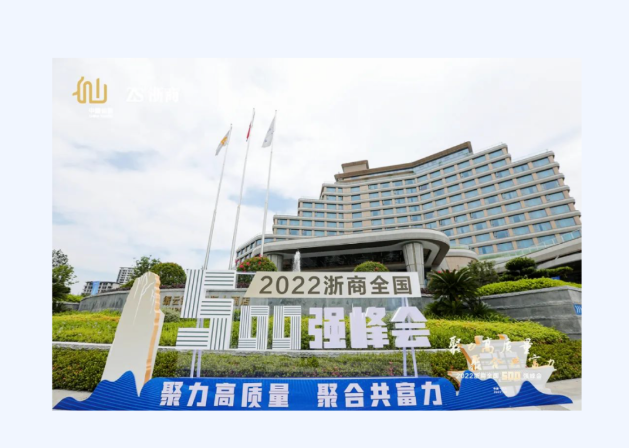 On June 16, the 2022 National Top 500 Zhejiang Merchants Summit with the theme of "Gathering Strength, High Quality, Aggregating R&F" was grandly held in Jinyun, Zhejiang. At the meeting, the full list of "2022 Zhejiang Merchants National Top 500" was released, and ERA Co., Ltd. ranked 182nd on the list with an annual operating income of 8.881 billion yuan, an increase of 13 places compared to last year's list.
The list of "Top 500 Zhejiang Businessmen" is an annual inventory and sorting of Zhejiang business enterprises across the country, and it is also a "barometer" of Zhejiang and even China's private economy. In the "2022 Top 500 Zhejiang Businessmen" list, 500 Zhejiang businessmen have created a total revenue of 10.95 trillion yuan, and the threshold for Zhejiang business enterprises to enter the list has reached 1.25 billion yuan.
As one of the top 500 private enterprises in China and one of the top 500 manufacturing enterprises in China, ERA has continued to rise against the trend under the combined influence of multiple factors such as the intertwining of the epidemic, rising raw materials, production curbs, and real estate thunderstorms, further expanding its market share, and achieving high market share. The largest increase in sales revenue in history.
ERA's listing on the "Top 500 Zhejiang Businessmen in 2022" this time is not only an honor, but also a reflection of its core competitiveness. In the context of the rapidly changing market situation, ERA will continue to carry forward the spirit of Zhejiang businessmen, continue to focus on development, accelerate the iterative upgrading of its own strategies and industries, and provide ERA samples in the new era in the construction of the Common Prosperity Demonstration Zone.